Search Any Size Dress
If you're looking for a specific size of dress, just click the search icon in the upper right and you'll be able to see everything we have in your size.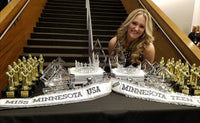 The Raise Your Crown Story
My name is Jane Pierce, and this is my daughter Olivia. I'm an entrepreneur and a mom.  
Olivia and I started Raise Your Crown with one vision: To provide top-quality pageant dresses (the ones we all really want to compete in) to women and teens of all sizes, at affordable prices.
The Market is demanding premium pageant dresses (at lower prices) in all sizes, and we've stepped in to bridge the gap.
Read More About Our Story
Pageant Dresses and Gowns
Raise Your Crown is a place for beautiful women, of every size and shape, to find amazing pageant dresses and gowns, from the designers you love like Sherri Hill.